KEEP IN WEB CREATES WEBSITES WITH A PLATFORM CALLED WORDPRESS
You will be able to control your site's content without any technical knowledge

MANAGE YOUR CONTENT AND PUBLISH EASILY
Publishing your Page content, documents, posts content, is very simple.
RESPONSIVE AND COMPATIBLE

KeepinWeb designs websites that display correctly on all devices. Every user of the website must be able to access the same information and tools online.
Our WordPress websites are responsive on all mobile devices and compatible on all browsers.
KeepinWeb customizes already built themes to meet your design goals and fit brand.
SEARCH ENGINE OPTIMIZATION
Our WordPress website are optimized for search engines to improve website traffic and increase ranking.
Our WordPress services comes with a rigorous WordPress security implemented on every WordPress website and project.
KeepinWeb will provide you ongoing support whenever you need it.
Vivamus est arcu, condimentum vitae elementum vitae, dictum tincidunt ipsum. Maecenas vel lacus erat. Integer tempor imperdiet augue.
YOUR E-COMMERCE ACCORDING TO YOUR NEEDS
You are the owner of a restaurant or a shop, We create your e-commerce site that will allow you to sell your products directly to your customers.
Improve your brand image on the web and get new customers through your site.
It is an essential communication tool for small businesses that want to benefit from a web presence.
your site will allow you to highlight the identity of your company. Thus, you will be able to present your know-how, your products to a wide audience. This is a good alternative for small businesses that have a limited budget. Gain visibility.
The design of the website is a part not to be neglected.
Indeed, as part of the creation of your website, we will listen to you, to determine exactly your needs and objectives. This is for us to properly integrate your products and / or services, understand your market to allow you to reach your target.
Optimizing the content of your site will be our first concern.
We use reference tools such as WordPress or Prestashop.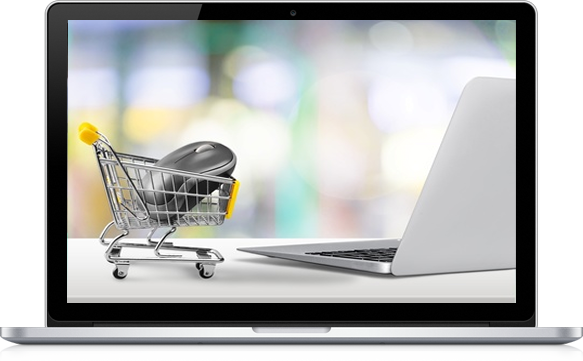 We make your online store with your colors: a pleasant and friendly space.
Your products will be presented by theme, color, size, category, etc.
The management of your e-commerce (stocks, taxes, delivery fees, packaging payment method) will allow you to best meet the expectations of your customers.
Possibilities of customization are offered to you. Depending on your goals, we can integrate additional features on demand.